Browse through our Medical Journals...
Psychiatry On-Line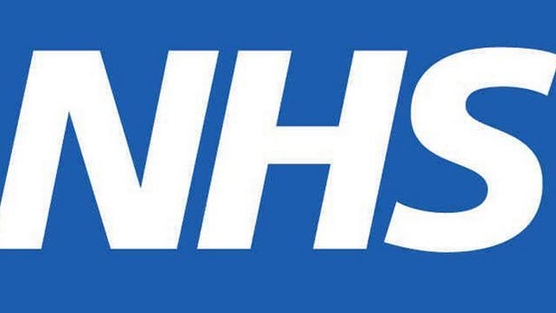 Please sign our petition
Brief Psychiatric Reports and Psychiatry Case Reports
This section is devoted to peer reviewed brief reports and case reports. If you would like to submit a report to Psychiatry On-Line yourself please read our sections on submitting material.
---
Papers
"Mystery of the yawn- escitalopram" : A case report Corey Bricks, Pallavi Nadkarni
Steroid-induced mania Choudry and Al-Gommer
Prefrontal damage and adolescent antisocial behaviour Sheehan and Thurber
Tactile Hallucinations associated with Clonidine

Hayden, Tiburcio, Cepin & Lanka

Ophidianthropy: The Case Of A Woman Who 'Turned Into A Snake'.
Kattimani et al
Sibutramine Induced Psychosis – Case Report

Balakrishna & Jadresic

Somnambulism Or Nocturnal Frontal Lobe Epilepsy?

Majeed, Alia

Unusual Ego-Defence In HIV Encephalopathy: A Case Report

Schalk W. du Toit, Saxby Pridmore, Mohammad Khan

Urinary Retention Associated With Amisulpride

Aggarwal, Jain & Jain

2q37.2 chromosomal deletion and psychiatric manifestations Agwani & Rais
Depression, psychosis and psoriasis in a child Agwani& Rais
Sensory Integration Disorder With OCD And Depression In A Child
Agwani, Knox & Adams
Neurosarcoidosis presenting with delusions Mendez et al
HSV encephalitis and schizophrenia Agarwal & Tobin
The case of the nocturnal runner Elanjithara & Isaac
Clozapine Re-Challenge After Initial Failure Due To Hyperthermia In A Patient With Gilbert's Syndrome, Empty Sella Syndrome, And Chronic Liver Function Elevations. Powell & West
Quetiapine- an uncommon cause of hyperosmolar non-ketotic coma Raza
Agranulocytosis with olanzapine following clozapine induced neutropenia Markovic et al
Human Growth Hormone in the Treatment of Depression Green
Treatment of pervasive aggression in a patient with 47 XYY karyotype Rais
Massive Sedation for Alcohol Withdrawal Rajendiran et al
Sensitivity to neuroleptics in schizophrenia and quetiapine Royahah Husain
Hallucinogens and Persisting Perceptual Disorder Singh & Imam
Ziprasidone in the treatment of pica and coprophagia Ramadan
Hyperactivity is not always ADHD Wickrematunga et al
Bupropion induced hypomania

Singh & Rajput

Clozapine-associated elevation of hepatic enzymes

Franke

Erythema Multiforme associated with the use of Fluoxetine

Rais & Rais

OCD and beta haemolytic Streptococcus: a nasty association. Mazzola & Mazzola
Acute Psychosis with Paranoid Features in a Young Patient with Usher's Syndrome:A Case Report

Rais & Rais

Post Traumatic Stress Disorder in a Blind Patient

Au-Yong & Firth

The Clinical Association between OCD , Trichotillomania and Bipolar Disorder: a case report and review of literature.

Theodor B.Rais MD

Maintenance Lithium Therapy in Kleine-Levin syndrome

Biswas, Kumar & Singh

Severe Cognitive Deficits in a Patient with Lithium Toxicity: A comparison of SPECT and neuropsychological findings.

Sheehan et al

Acute Hypoglycemia Presenting as Acute Psychosis

Padder et al

Differentiating Obsessing and Dwelling in patients with anxiety and depression

Liebowitz

Amisulpride and valproate in residual schizophrenia

Ziegenbein

Bipolar Disorder In A Pediatric Patient

Lara Kierlin

Botulinum Toxin Type A in the treatment of sporadic hemiplegic migraine

Goggins & Rogers

Risperidone Treatment in Smith-Magenis Syndrome

Niederhofer

Lithium withdrawal induced dystonia

Silva, Ramani,& Murthy

Clozapine Induced Cardiomyopathy

Donepudi

Venlafaxine - Long-term adverse effects

Lathe

Persistent Adverse Neurological Effects of SSRIs (PANES)

Ben Green Version 2.2 - updated Jan. 2003

Is there a behavioural psychosis?

Venugopal et al

Catatonia and the options for treatment

Smith & Summers

Buproprion related caffeine cessation. [Letter]

Berigan

The administration of sumatriptan for the relief of headache in serotonin syndrome

A K Erdemoglu

Lithium Therapy in Kleine Levin Syndrome

Biswas et al

Factitious Disorder

Szoke & Boillet

Clozapine in hyperactive delirium

TN Srinivasan

Heat Stroke and Schizophrenia

TN Srinivasan

Dissociative catatonia treated with risperidone

Jutta Richter

Buproprion related alcohol cessation.

Berigan & Harazin

Venlafaxine associated sexual dysfunction treated by sildenafil

Berigan & Harazin

Antidepressant-Induced Sexual Dysfunction Associated with Low Serum Free
Testosterone

Cohen

Sexual dysfunction associated with nefazodone

Berigan & Harazin

Hallucinations as a side effect of venlafaxine treatment

Ebert & Klein

Alcoholism, Epilepsy, or Schizophrenia?

C S Littlejohns and C D Baldwin

Switching to Novel Atypical Drugs in Schizophrenia

Green
We are keen to consider original material whether it be review articles, research papers, computer programs, photographs or other media. These can be submitted by email over the internet or on disk by post. Papers and scientific articles are subject to rapid peer review. We have an international groups of experts who offer on-line peer review and we aim to have a definitive decision on whether to publish or not within a few weeks of submission.