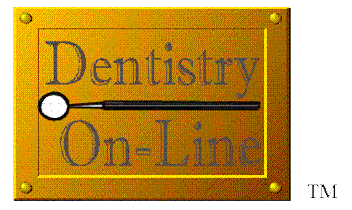 CONTENTS
The International Dental Forum - ISSN 1359-7647
---
We are pleased to accept contributions of dental research papers and dental review articles and news of interest to dentists from all over the world.

Please read our Instructions for Authors if you are an academic or scientific author hoping to submit a paper. All scientific papers are peer reviewed and archived. We are very interested in any ideas, news, general articles, personal opinion pieces, brief reports or scientific papers that you might care to submit for consideration to Dentistry On-Line.
Dentistry On-Line is edited by Rob Glenning, BSc, BDS., DGDPRCS, MIMgt.
Rob Glenning qualified from Liverpool University School of Dentistry in 1981. He then served 5 years in Her Majesty's Royal Navy as a commissioned Dental Officer. After that he entered General Dental Practice. He currently practices in Brixham, Devon, UK. He has additional responsibilities as a vocational trainer and audit facilitator, and as an adviser to several commercial dental companies.
Advertising information:
Advertising is accepted in Dentistry On-Line. Further information regarding advertising on these pages can be obtained from: Priory Education Ltd
Disclaimer:
Although every effort is made by the publishers and editorial board to see that no inaccurate or misleading data, opinion or statement appear in this on-line journal, they wish to make it clear that the data and opinions appearing in the articles and advertisements herein are the responsibility of the contributor or advertiser concerned. Accordingly, the publishers accept no liability whatsoever for the consequences of any such inaccurate or misleading data, opinion or statement. Whilst every effort is made to ensure that drug doses and other quantities are presented accurately, readers are advised that new methods and techniques involving drug usage, and described in this journal, should only be followed in conjunction with the drug manufacturer's own published literature.


The Editor, Dr. Rob Glenning

All pages copyright © Priory Lodge Education Ltd 1994 - 2007.