Browse through our Journals...
<!-google_ad_section_start->
Dr Mikhail R Sukernik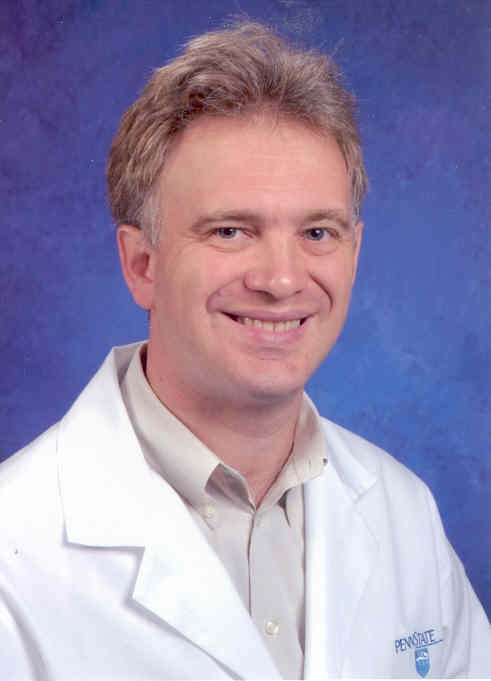 In Memoriam
Dr Mikhail R Sukernik passed away in July of 2008, he was 48 years old.
Mikhail was born in 1959 in the Siberian city of Rubtsovsk. He spent most of his early life in Novosibirsk, where he attended medical school from 1976-82 and practiced internal medicine and intensive care. He then pursued a Residency and Fellowship in Cardiology at the All-Union Cardiology Research Center in Moscow, achieving a PhD degree entitled "Transesophageal Echocardiography in Monitoring of Coronary Artery Bypass Grafting". This work set the stage for Mikhail's passion for the discipline of echocardiography and his love for teaching and studying the role of echocardiography in perioperative patient management.
Mikhail and his family emigrated to the USA and he pursued a Residency in Anesthesiology at Cornell University and a Cardiac Anesthesiology Fellowship at Columbia University, where he joined the faculty and served as the Director of Perioperative Echocardiography for 4 years. At Columbia he developed his interest and published most of his work on the diagnosis and intra-operative management of cardiac surgery patients with patent foramen ovale.
Dr Sukernik joined the Anesthesiology faculty at the Pennsylvania State College of Medicine, Hershey Medical Center, in 2004, and established and directed our Fellowship in Cardiac Anesthesiology while continuing his interest in studying the role of TEE and airway management in complex patients.
Outside of his career in medicine, Mikhail loved to read, travel, and scuba dive and was a licensed pilot. He had a great sense of humor. He was a published Russian poet, having won awards for his prose and was quoted in Russian newspapers.
This paper, which is published post humously, stands as a credit to his passion for the study and teaching of anesthesiology and airway management and his gift for writing.
Berend Mets MB PhD, FRCA
Chair of Anesthesiology,
Pennsylvania State College of Medicine, Hershey Medical Center
<!-google_ad_section_end->
First Published February 2009
Copyright © Priory Lodge Education Limited 2009