Hygienist Forum
---
The Hygienists' forum is here in order that colleagues of the Hygienist profession around the world can hopefully discuss and correlate issues and draw opinions from contributions. There has been much talk in recent times regarding the changing role of the Dental Hygienist and the future role we play in dentistry.
At a time when the Dental profession as a whole is changing radically, now and over the coming years, I feel sure that all hygienists can find mutual topics for discussion and would welcome contributions from you.
Chris Warburton, EDH.
---
Dental intervention in a Child Care Setting (Ages 0-6)
My wife is a Dental Hygienist and a graduate student at Boston University. She is working on a research / community project to install a screening and evaluation program in a day care facility. We welcome any comments and suggestions about the subject. There seems to be no other facility like this in the United States.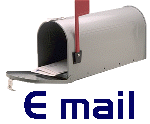 john@andrick.mv.com
---
Who is flossing?
All the professionals say that the floss is the most important prevention method to keep his own teeth during all his life. But the problem is that nobody is flossing.
In 1978 already, K.C. Nixon of the University of Queensland (Australia) did a study about the question. His study is mentioned in the American Year Book of Dentistry of 1980 (page 224) with the conclusion that "...less than 15% of a population receiving regular dental care uses some form of interdental cleansing daily. This is due to several factors: a lack of instruction and emphasis by the profession, a lack of concern by the patient, a lack of ability by the patient and probably, above all, the lack of an easy way to accomplish the task."
A Reseach Scientist of Indiana University (USA) wrote me, in his letter of August 24, 1992 that "In the U.S., hygienists normally instruct their patients to floss using the conventional finger method. This outdated approach has been very unsuccessful in establishing a regular flossing habit. Indeed, less than 15% of he U.S. population uses dental floss on a regular basis".
That's why my company is producing and distributing a new dental floss holder, called FlossGrip. The device has been praised in February 95 by the Belgian (Test-Achats, nr 374, page18-19) and the Portuguese (Pro Teste, nr 145, page 25) consumer associations. In the Belgian article, they even don't represent how to floss with the hands: all the drawings and pictures are representing our device and how to floss with it.
Gui Badoux (Brussels, Belgium)
All pages copyright ©Priory Lodge Education Ltd 1994-1999.