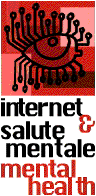 HOW TO REACH THE CONGRESS HALL
The Hall where the congress will occur, is sited in the Building of the Surgery Department of Genoa University.
This building is sited nearby the main entrance of S.MARTINO General Hospital in a square named Largo Rosanna Benzi.
The building is almost new and pale pink, rounding the left corner of the building you'll take a street named Via De Toni, where, on your right, you'll see the entrance of the hall.
You can arrive either by taxi ( giving the the driver the indication of Largo Rosanna Benzi- Ospedale S.Martino) or by bus ( lines 18/, direct to the square, 17and 17/, with bus-stop in front of the hospital, remember to ask the right bus-stop: it's the first for the hospital not the second, devoted to First Aid building), the buses may be kept in the bus-stop in front of the railways station of Genova-Brignole.
---
[Go to main index]